Deprecated
: preg_replace() [
function.preg-replace
]: The /e modifier is deprecated, use preg_replace_callback instead in
/var/www/ollehuge.com/public_html/test/wp-includes/functions-formatting.php
on line
76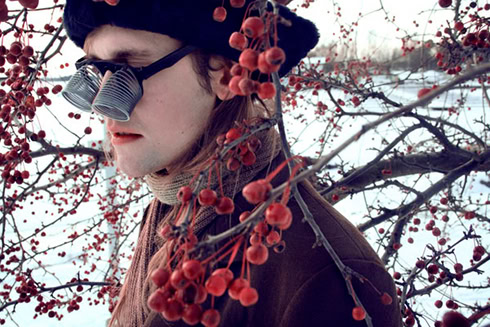 Koloni, NMFHU och Leenus De Milo presenterar
Live:
JAAKKO EINO KALEVI (Helsinki, Helmi Levyt)
YO AMOEBA (Gbg)
SAND CIRCLES (Sthlm, Not Not Fun)
Performance & föreläsning med PSYCHIC WARFARE
Utställning & filmvisning med PETER LARSSON

Dj:
ANJA ENERUD (NMFHU)
LEENUS DE MILO
m.fl
Fredag 7 oktober
Gårdaskolan
Fabriksgatan 32
Hpl Scaninavium
kl 20-03
80kr
Eventet på Facebook: https://www.facebook.com/event.php?eid=254207647954659
JAAKKO EINO KALEVI (Helsinki, Helmi Levyt)
"Jaakko Eino Kalevi aka Jaakko Savolainen is a musical artist coming from Helsinki. Till today, Jaakko has published two LPs under Helmi Levyt label: "Dragon Quest" (2007) and "Modern Life" (2010). If you got confused by the debut albums variety of styles from electro and dub to bossanova and jazz, the new disc is more uniform in style - good poppish semi-minimalist electro-disco. The album contains several hits what have already received plenty of praise like "I Wanna Win", "Flexible Heart" and "Macho". JEK has been playing all over the world: from Finland clubs to Japan, Russia, Germany, Sweden and America. Besides his own music JEK is also playing important role in these well-known and some lesser-known bands like Muuan Mies, and Profeetta & Uusi Maailmanuskonto, Kuolleiden Turkiseläinten Muistolle, Time Garden, and Yön Syke. On weekdays Jaakko likes to practice his dear hobby: driving tram."
http://jeksviihde.com/
http://soundcloud.com/jeks
http://open.spotify.com/artist/20o7mwLphfnviZKGPw1gi3
http://www.youtube.com/watch?v=KCZ6n6u3AFk
http://www.youtube.com/watch?v=JkLtPGOttDU&feature=related
————————–————————––
YO AMOEBA (Gbg)
Release för Yo Amoebas EP Assault and Battery
Idén om projektet som ligger grund för EP:n fick jag 2005 då jag misstänkte att jag skulle bli inlåst på slakthuset igen. 2006 gjorde polisen inbrott med en låssmed och tog mig dit. Efter 4 månader smugglade jag in inspelningsutrustning på insidan av min jacka till avdelningen och jag började i hemlighet spela in musik på sängen baserat på ljud ifrån PK huset + gitarr jag hade tillgänglig. Alla ljud är från Östra Sjukhuset, och ljud inspelade på frigång och permission… Titeln Assault and Battery var något jag tyckte summerade perioden ganska bra.
Välkommna att fira resultatet, en vinyl sjua med 9 spår!
http://soundcloud.com/yoamoeba
http://www.goteborgsfria.nu/artikel/89034
https://www.facebook.com/pages/Yo-Amoeba/163719620347696
————————–————————––
SAND CIRCLES (Sthlm, Not Not Fun)
Armed with a closet full of vintage synth rigs, drum boxes and old echo units, Sand Circles is invoking weird pop hymns that are equal parts mystic futurism, ultra-slow techno, and surrealistic nostalgia. Music for the ocean floor, rather than the dance floor.
http://soundcloud.com/sand-circles
http://www.facebook.com/sandcircles
http://www.youtube.com/watch?v=0bGiVt3C_gY
————————–————————––
Övriga länkar:
Peter Larsson: http://p-e-t-e-r-l-a-r-s-s-o-n.blogspot.com/
Psychic Warfare: http://www.psychicwarfare.se/
NMFHU: http://nmfhu.wordpress.com/
Koloni: http://www.kolonigbg.se/
Leenus De Milo: http://soundcloud.com/leenus-de-milo